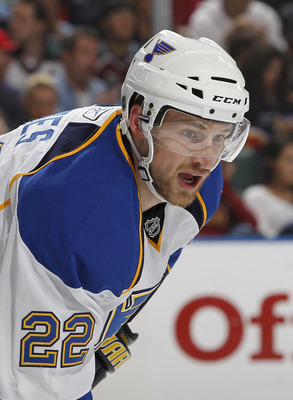 Fantasy Impact: The New York Islanders have signed winger Brad Boyes to a one year deal worth $1 million.
The Islanders get: a forward who is on the decline, but is still quite young. Boyes will fill the void left by Parenteau, and just 18 months ago was widely considered 100 times better than Parenteau. What a difference a couple of poor seasons make.
Fantasy Players Impacted: Add me to the list of people who figured Boyes was done. I would have been surprised if he ever got 50 points again. BUT, this team is easily the best possible fit. Getting the ice time that he'll get, with the young, skilled guys (such as John Tavares) passing him the puck, there is a strong chance that he'll rebound enough to get the 50 points. 
This will take from the ice time of Michael Grabner, as well as Jesse Joensuu, who recently signed to return to North America. Also, Tavares playing on a line with Boyes is not as nice as playing on a line with Parenteau. Boyes has a lot to prove.
Fantasy Players this helps, in order:
1. Boyes. Big time.
Fantasy Players this hurts, in order:
1. Everyone else. But mainly wingers such as Grabner
2. prospect wingers such as Joensuu, Nino Niederreiter, Kirill Kabanov, etc.
Write comment
Comments
(3)
Subscribe to this comment's feed