*
Ducks prospect John Gibson may be the best prospect goaltender around. He gets the start for the USA today against Switzerland. The Ducks have two good goalies, but Gibson has franchise upside. They won't rush him, but it wouldn't surprise me to see him Carey Price his way to the NHL (minimal AHL time).
*
Eric Staal has a third degree MCL sprain and won't miss an extended amount of time (likely two months). He should be fully recovered well before the start of next season. After watching his reaction to the hit (one of sheer agony), this has to be really good news for all parties.
*
Sidney Crosby was at his very best last night. And he was a lot of fun to watch. He finished with a hat trick and six shots on goal in about 20 minutes of ice time. The Penguins have the luxury of not overplaying him because of Shero's deadline pickups. If Crosby were coached by Tortorella, he'd probably average 28 or 29 minutes a night.
Paul Martin had two points from the back end - he's on the shutdown pairing with Orpik, but he's also seeing a lot of PP time. 2013 has been a terrific rebound season for him after an inconsistent first season with the Pens.
Colin Greening had a goal and led Ottawa with five shots. What is his offensive upside? I think that depends a lot on the role he is put in. Very good role player, though.
*
If the Sabres decide to move Thomas Vanek this summer… where are some potential roster spots? I think you have to look for teams that:
a) have the cap space, obviously
b) have a few young RFA/ELC assets to entice Buffalo
Vanek is streaky and inconsistent, but he is a proven top line talent and a threat to score 40+ every season.
Some educated guesses….
Nashville – dire need for a go-to sniper, the Preds could dangle a young forward (Watson/Beck/Wilson), a 1st round pick, and a young defenseman (Blum or Ellis). It would probably take more than that. Perhaps throw in Craig Smith too? A quality for quantity trade, but some nice pieces for the Sabres to build with.
St. Louis – the Blues could definitely put together a nice package. How about Halak (starting goalie to replace Miller, assuming he is dealt), Berglund, and a prospect? The Blues have a log jam of forwards, and that will only get worse (better) with Tarasenko, Schwartz, and Rattie all chomping at the bit for scoring minutes.
Long Island – perhaps the most natural landing spot for Vanek. The Isles are deep up the middle, the Sabres are not. Would a trade involving Strome work for New York? If not, how about Cizikas or Brock Nelson, and a few other young assets along with them? Do the Islanders think of moving Bailey or Okposo after their strong playoff performances?
*
Bruce Boudreau, who was tabbed as a finalist for the Jack Adams, sees big things ahead for the Ducks. And I agree with him.
*
All right – three teams to look at today from a short and longer term sleeper perspective.
I left off with Minnesota last week. So that leaves us with…
Montreal Canadiens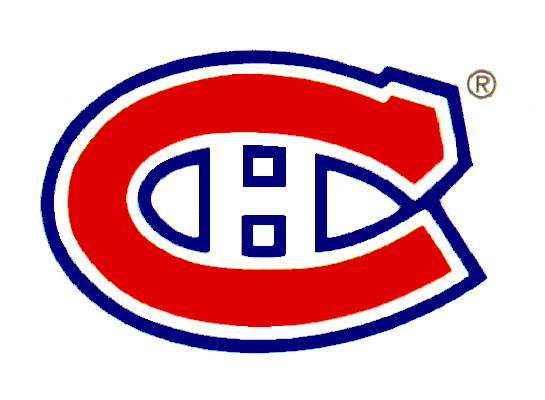 2013-14 sleeper pick: Nathan Beaulieu
The smooth-skating defenseman has immense offensive upside. He checked in at #6 on my recent keeper league defensive prospects rankings. He'll be in tough to earn a roster spot – Markov, Subban, Gorges, Boulion, Emelin, and Diaz are all signed through next year. But who knows with Markov's health, and Emelin may not be ready for the start of the season. Beaulieu will be productive if he gets some PP time.
Oh, and Kaberle is under contract too, but I am expecting he gets bought out.
Longer term sleeper pick: Sebastian Collberg
Although he was a 1st round pick, Collberg is hardly a household name. He has put up minimal offense in the SEL, but it is always difficult to evaluate teenagers in that league based on production alone. Look for him to spend a year or two in Hamilton. Tons of talent, he has top line upside.
*
Nashville Predators
2013-14 sleeper pick: Taylor Beck
Beck acquitted himself quite nicely in the NHL this past season.  He's a big and strong winger who plays a north-south game. The Predators aren't exactly rich in offensive playmakers, so Beck may have to create a lot of his own offense. He's not a great skater, but he has taken great strides (pun intended) to improve that aspect of his game. At the low end, he will be a 12-18 goal third line winger. At the high end, a 25 goal second liner.
Longer term sleeper pick: Josh Shalla
Shall is a boom-or-bust prospect. He turned pro in 2012-13, and netted 21 goals in 37 ECHL games (but only three in 32 AHL games). He broke the 40-goal mark twice during his time in the OHL. Good size, great skill, but needs to start producing in the AHL if he wants to get on Nashville's radar. They could use pure talents in the NHL, and he definitely is one.
*
New Jersey Devils
2013-14 sleeper pick: Jon Merrill
Merrill is a dynamic two-way defenseman with a ton of upside. Do the Devils go the patient route with him and leave him in the AHL for a year or two? I think he is NHL ready now, but I am not the coach (nor the GM) for New Jersey. He has top pairing upside – 10+ goals, 45+ points, and solid peripheral numbers. Even if he isn't productive for a year or so, he will be worth the wait.
Longer term sleeper pick: Reid Boucher
62 goals in 68 OHL games in 2012-13 for Boucher. Suffice to say… he's a natural scorer. He had two goals in 11 AHL games after turning pro. He isn't on the Devils radar for the immediate future – he has to improve many aspects of his game first. But he definitely has top six upside, and with the right development, he will be a go-to scorer at the NHL level, too.
*
Jason Spezza may be good to go for Game 3 on Sunday. How is that for a late season acquisition?
*
A great read from Mike Colligan on Pascal Dupuis' emergence as a legitimate NHL offensive force.
*
Minnesota writers rank the RWers this year – high praise for Charlie Coyle. Not as much for the rest of the bunch…
Coyle started off overwhelmed, but really came into his own, improving his point production every month. He became what you don't expect a rookie to become- a steady contributor on the first line. Obviously, he needs to work more on imposing his will on his opponents, and getting more comfortable with the highest level of hockey, but these are just nit-picks when we're talking about a 20 year old. B+
*
A good read on Oilers prospect Mark Arcobello, who is having a phenomenal AHL playoffs.
Arcobello has remained the driving force of Oklahoma City's offense. After leading the team in playoff scoring with 13 points in 14 games during last year's run, Arcobello has AHL-bests nine goals and 15 points along with a plus-11 rating through the first two rounds this postseason.
With the dedication of a Yale graduate, Arcobello pinpoints his focus on one thing: improvement.
*
Ed Snider, the owner of the Flyers, didn't "pick" Bryzgalov. OK then.
Snider:
First of all, I didn't pick Bryz. That's not my job.
Our staff picked Bryz of the available goaltenders and (general manager) Paul Holmgren basically decided that was the guy he wanted. My role in the whole thing was to say, 'We've got to get a quality goaltender. We can't go through what we went through that year with the goaltending in the (2010) playoffs.'
*
Obvious statement – keep an eye on coaching changes this summer. Dave Tippett may not be back in Phoenix – that will affect the Coyotes goaltender(s) and skaters dramatically. The same can be said for the players on whatever team he ends up going to.
There will be some coaching changes this summer – Vancouver is a team likely looking for a new coach, although they haven't made anything with VIgneault official yet.
*
Wings prospect Tomas Jurco has fun with a Darth Maul inspired hockey stick. As cool as it sounds.
*
An incredibly high skill play from arguably the best two-way defenseman in hockey:
*
Enjoy the weekend! And don't forget to support the website and these free daily ramblings by picking up the DobberHockey 2013 Fantasy Keeper Pack!
The pack includes the 2013-14 Guide, the 2013-14 Sortable Draft Sheet, and the 2013 Prospects Report, which is out on June 1st.
*
Write comment
Comments
(8)
Subscribe to this comment's feed