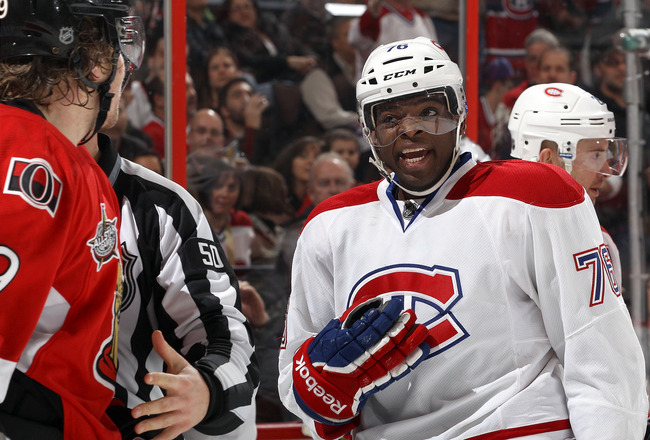 My name is Terry Campkin and I have been brought on as a writer for Fantasy Hockey Geek to give some weekly insights which will help you find some great hidden value in your respective fantasy hockey leagues.  I have been an avid Fantasy Hockey GM for years, and with help from concepts and tools such as FHG, I was able to finish first in all 3 of my leagues last year!  I am really looking forward to providing lots of great insights at Fantasy Hockey Geek, providing some material that can help you get an edge in your leagues as well.
The Geek of the Week column will identify a player whose fantasy value is far greater than what an average fantasy hockey GM knows.  This will not be a sexy player, or an obvious pick like Claude Giroux: we all know Claude is great!  Using the tools provided at Fantasy Hockey Geek, we will identify VALUE players that are drafted after the first few rounds that can really make an impact and win you a championship. 
Let's move to the inaugural Geek of the Week – PK Subban.
PK is far from an underdog with his flashy and in your face style.  I would even go so far as to say he is a household name.  He is still a guy that is (on average) being drafted 83rd overall in Yahoo! Leagues – or in other words, at the end of the 7th round in a 12 team league.  Does he deserve to be a mid-round pick like this?  I say no, not even close. 
When you look at the players being drafted near PK, you see names like Martin Brodeur, Brad Marchand and even Drew Doughty.  Given the names, you wouldn't necessarily be taken aback.  Those are decent names and PK is a decent player, right?  But a quick look at the FHG rankings, shows you just how much value PK had last season:
(numbers and rakings based on 2011-12 season, for a 12 team Yahoo! League with standard scoring categories – G, A, +/-, PIM, SOG, PPP, W, Sv%, GAA, SO)
You can see from the chart above that in a standard Yahoo! 12 team H2H league, Subban was actually the 10th most valuable guy in entire the league!  Guys are picking PK an average 75 picks too late every day on Yahoo!! 
So why is it that PK is so valuable?  What kind of math are these "geeks" doing?  There are a couple of answers to this question:
1. PK is a multi-cat stud:  far too often in Fantasy Hockey, managers place over emphasis on goals and assists.  The reality is, in a standard Yahoo! league, Goals and Assists only account for 33% of the skater categories (2 out of 6).  Managers see a guy like Subban who didn't even crack 40 points last year, and they wouldn't give him a sniff as their D1 (when FHG actually shows he was the 4th most valuable defenceman in all of 2011-12).  What most managers fail to recognize is that categories such as PIMs and SOG are worth just as much as Gs and As (And in fact, PIMs can often be more reliable).  Last year, PK Subban had 119 PIMs and 205 shots.  He was the only defenceman in the league to get over 100PIMs and 200 SOGs (and in fact, only 4 forwards accomplished this feat). 
Combine those peripherals with the fact that he is on the first team PP, scored 7 goals from the backend and was a plus player – and you have yourself some value.  Maybe he only got 36 points, but some of the best d-men in the league get 45-50.  You are forfeiting about 9 points (or 0.5 points per week), for an absolute dynamo in the other categories.  The FHG rankings take all of this into account, and accurately rank PK Subban higher than you will see him on any draft board or any magazine. 
2. PK is a defenceman:  In a Yahoo! Standard league (and most leagues for that matter), defencemen simply matter more.  (I will be releasing an article on "understanding your league" in the next couple of weeks, which will dive further into this concept).  Think about it: in a 12 team league where you have 4 D spots – that's 48 D spots that need to be filled league-wide.  In the same league, with 2 C spots, your league only needs to start a total of 24 C spots.  What do you think is harder, finding 48 quality D, or 24 quality Cs? We all know the answer to that question, but it's hard to quantify the degree to which the defencemen are more valuable……but FHG actually quantifies it for us, showing that Subban is indeed a top 10 fantasy own for this year. 
The real beauty of PK Subban at a 2012 draft table is his upside.  I am illustrating to you how valuable he is based on what he already has done, but the fact is he still has a ton of upside and more to give.  If he only repeats what he did last year, his true value is worthy of being a late first round pick.  But since you are armed with much better information than your competition…he will be an absolute STEAL for you sometime in the 4th or 5th round, which is 20 or so picks ahead of his average draft position.  If he doesn't improve this year, you got about 4 rounds worth of value out of your pick.  If he does, it's just gravy.  Draft him now, and thank me later!
To learn more, or to find some high value picks of your own – be sure to sign up to Fantasy Hockey Geek! 
Check back again next week for my profile of the next Geek of the Week!
Write comment
Comments
(5)
Subscribe to this comment's feed