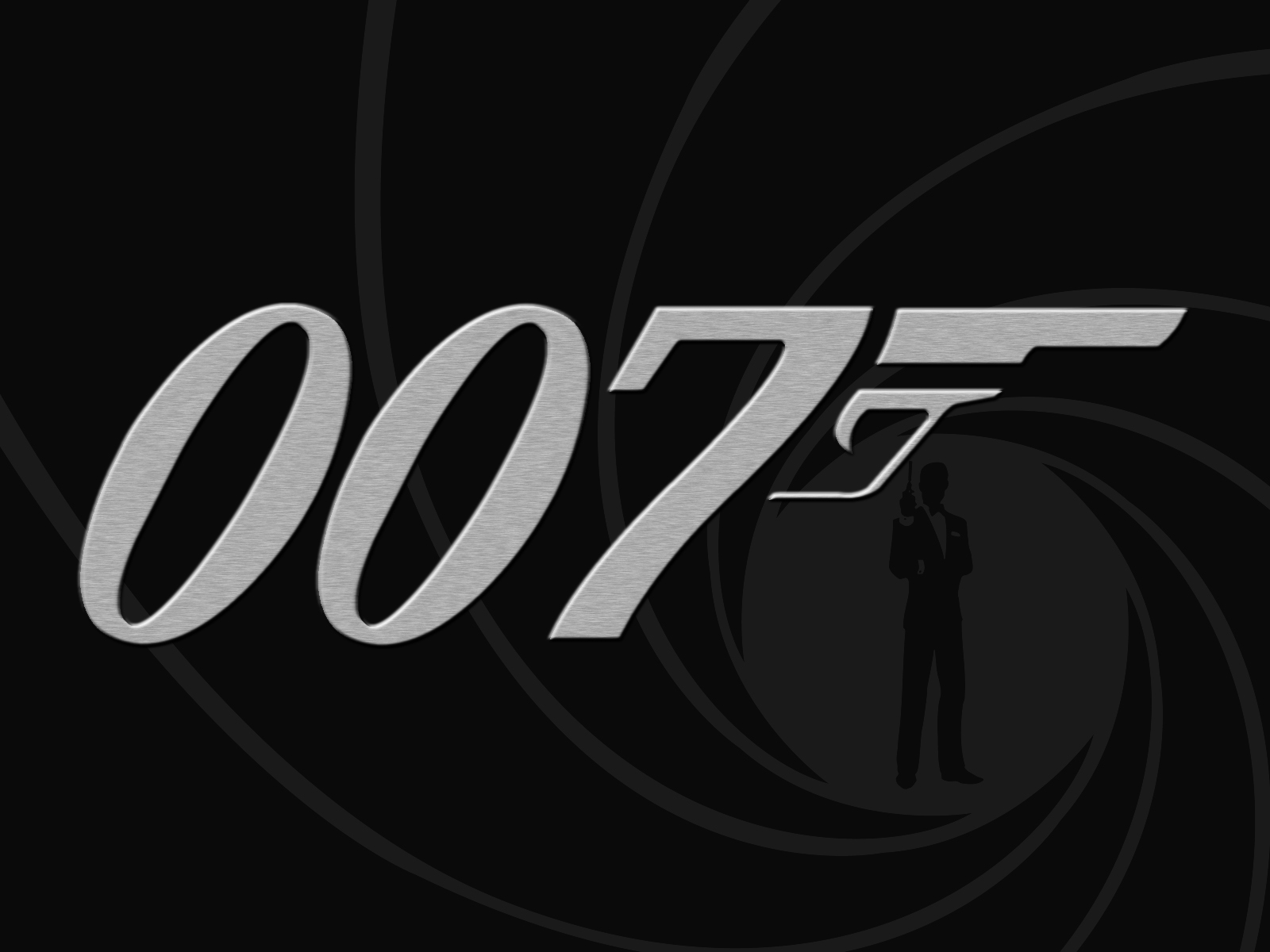 Lancione compares the fantasy hockey performances of 10 players in the West with James Bond flicks
Lets dive into a two-part modern rendition of the James Bond-inspired column penned by Wild West alumni Ryan Ma. I wish I was able to bring to you the good news of a new Bond flick coming soon to theatres near you. However, I couldn't wait another two years (November 2015 scheduled release of the next 007 edition) to revive this piece.
007 - In chronological order:
Dr. No
The Finnish Jet may be parading around on his farewell tour this season, but 43 years of age or not, it goes without saying that 2013-14 has been a disappointment for Teemu Selanne. With only 11 points in 31 games and a sole power-play point to his name, it goes without saying it's been quite the struggle, as he's on course for career lows across the board (except plus/minus rating). With the condensed schedule possibly wearing on him, the elongated holiday break negotiated for in the new CBA was surely appreciated. Also expect the upcoming Sochi Games to reinvigorate him down the stretch, as well as the prospects of one last legitimate run for the Cup with a strong Ducks squad. Here's to hoping Teemu becomes Dr.Yes in 2014.
From Russia with Love
We've seen quite a flurry of action from the NHL's Russian presence this season, with the upcoming Sochi Olympic Games lighting a fire under many hometown stars plying their trade in North America. From the rise of Semyon Varlamov (Top 10 among No.1 starters since opening night) to the strong freshman campaign of 18-year-old Alexei Nichushkin (0.53 PPG) to the continued two-way dominance of Pavel Datsyuk, the West has been well represented by Mother Russia. The disappointment of Nail Yakupov aside, there have been plenty of fireworks among Russian born players vying for a spot to represent their country on home soil. If pride wasn't enough, Russia's Sporting Federation has agreed to offer hefty bonuses for medaling athletes at the this year's games.
Goldfinger
Patrick Kane. Quite simply, everything he touches has turned to gold. Not only has he led the defending champs offensively in reaching the top of the NHL standings, but he is having a career year to boot. At the exact halfway point of the campaign, Kane has already notched 23 goals, tying his mark from the lockout shortened campaign as well as the full 2011-12 season. Add 30 assists to that for a total of 53 points, simple math dictates he's on pace for 46 goals, 60 assists and 106 points — each shattering his career bests.
However that doesn't tell the whole story, as he's been the hottest player in the NHL since October. He is currently riding a 14-game scoring streak, which came right on the heels of a 12-game one. In other words, he's only failed to get on the score sheet once in the past 27 contests.
Thunderball
When the original 007 article was written back in 2008, Ma had Dustin brown pegged as Thunderball, for leading the west in hits delivered. Would it surprise you to learn that I'm returning the label to him five years later? Brown is currently leading the conference in hits once again, having doled out 137 to date. In fact every year since 2008, except one (where he still finished top three), he has led the West in the category. Thunderball status also consists of how versatile the top hitters in the league are, and of the top 40 hitting players in the league, Dustin Brown, is the only Western Conference player to record 100 shots on goal.
You Only Live Twice
Scott Niedermayer was the epitome of excellence throughout his NHL and international career, with the most diversified team-based trophy case in the history of the game, stretching back to his major junior days. Now, after taking the next step in his life, stepping behind the bench as an assistant coach of his beloved Anaheim Ducks, he aims for similar success – and what a rookie venture into the coaching world it's been this year! The Ducks are the hottest team in the league, having won 10 straight contests (before losing Sunday) and are tied with Chicago atop the league at 61 points; with a game in hand. With a 14-0-2 record, the Ducks have astonishingly reached the halfway mark undefeated at the Honda Center. With 130 goals scored and a goal/differential of plus-30, the Ducks rank in third in both categories.
On Her Majesty's Secret Service
Jumbo Joe Thornton is quietly on the verge of making history. The Sharks' captain is on pace for 80 assists this year. At age 34 years of age or older, nobody has ever accomplished that before. Not even Gretzky! (Wayne topped out at 77 helpers in a season after the age of 34). Meanwhile, speaking of age 34, Patrick Marleau continues to truck along as well, already equaling the 17 goals he scored last year, in 10 less games. In fact, he's on pace for a cool 37. Not too shabby. However, the two veterans are staying out of the sin bin. Thornton has only been twice all year for two minors, while Marleau has only been to the box for three minors. The Lady Byng trophy has to come to San Jose this year, especially since Joe is safely outpacing Datsyuk and St. Louis this time around.
Diamonds are Forever
But finding the twine is not. Alex Steen, a nine-year veteran, has been well documented for the unbelievable run he's put together this season. In fact his 24 goals through 35 games tied his career high ----- before Christmas! The un-sustainability of the streak has been discussed to no ends over the past couple months, yet all the Swede has done…..is sustain! Although, at the risk of sounding like a broken record, his 20.5% shooting percentage is still double his best ever previous scoring rate. It remains to be seen how long his current concussion setback will sideline him, but post-injury malaise or not, regression remains his inevitability. I'm not saying he won't end up with a fantastic season. I'm just saying not a 56 goal season.
Live and Let Die
In his heyday, Niklas Backstrom was a splendid goaltender, for both club and country. Once among the elite netminders in the NHL, Backstrom has been downward trending for a while now. Sporting an ugly .893% Save Percentage and 3.32 GAA this season has been particularly abysmal. Injury setbacks aside, he has yet to have one game in the books thus far with fewer than two goals allowed. With Harding on the sidelines last week, Backstrom lost all five starts in relief – and a total of eight consecutive overall. With another 2.5 years remaining on his deal at over $3.4 Million per, and one more compliance buyout still to burn, Chuck Fletcher has got to consider utilizing it this summer, since the money is a sunk cost at this point. Given that they're a cap team, and with so many deficiencies on the roster, a few extra millions available will go a long way to righting the ship, even with the cap going up.
The Man with the Golden Gun
You probably won't be the least surprised that the western player operating with the highest shooting percentage is an individual on the St. Louis Blues. However, you may be surprised to learn that it's not Alex Steen (20.5%), but rather his multi-faceted teammate, David Backes (22.2%). With 16 goals on the year, its exceptional that he's been able to rack em' up while only averaging two shots on goal per outing. Not unlike his Swedish teammate, he too has next to no shot to maintain this scoring rate; especially when considering the clip he produced at last season was only 6%--or nearly a quarter of the success he's been enjoying in the first half of 2013-14.
The Spy Who Loved Me
In the summer of 2010, Nashville Predator Mike Fisher wed Canadian country singer extraordinaire, Carrie Underwood. Ever since, Barry Trotz and David Poile's ability to turn chicken turd into chicken salad on a stunningly annual basis, has been thwarted. Mike Fisher has seen a decline in production along with a minus -5 rating since then, whereas prior to the wedding he was a career plus-50! Four years prior to getting married, he pulled in a plus-23 season.
Recent Wild West:
 (~~ Follow Anthony Lancione on Twitter @Anthisdaman)